I'm decorating my bedroom at the moment and that means everything else seems to go to pot.
My garden is wild with neglect.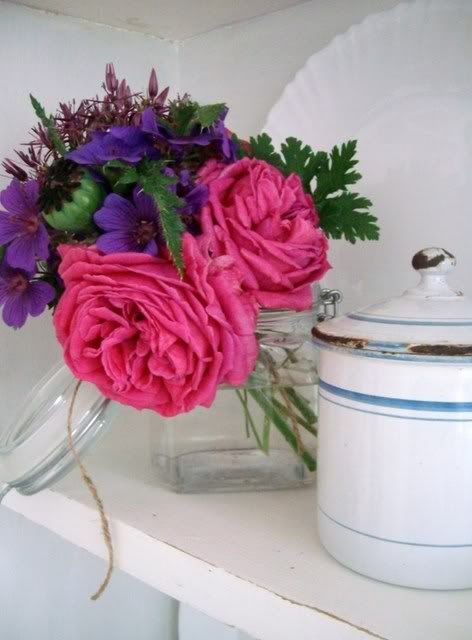 and I just had time to pop some roses (Madame Pierre
Oger
Rose) into a jar to scent the kitchen this morning and then its back with the painting.
Of course there is always time for vintage hunting and I added to my bottle collection this weekend.