Although we have been having some very dry weather lately, the Roses seem not to have suffered too much and even seem bigger to me this year. This Rose is a
favourite
of mine because it flowers with abundance and has a very pale silver
lilac
colouring and a very lovely sweet scent.
Its called 'Blue Moon' its a Hybrid Tea rose and was the first Rose I planted in this garden so it's well established and it seems to like climbing over an arch at the back of the garden.
Here its tangled with 'Clematis Montana' which flowers in the spring.
As I have said before I'm always on the look out for vessels for flowers and whilst at the little French shop last week I found a few items that are perfect for Roses.
A couple of jam jars and a tiny potty.
Don't worry the potty was thoroughly cleaned :).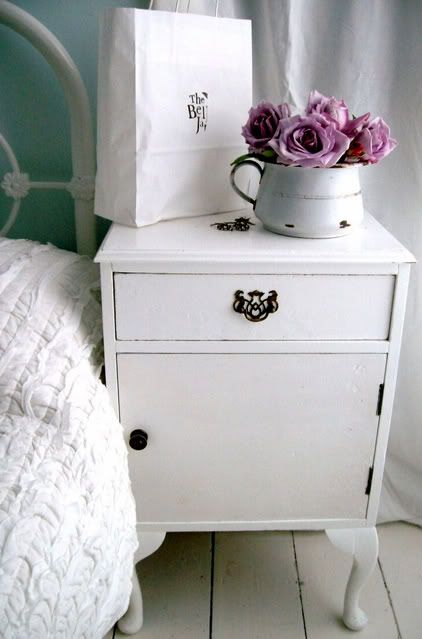 Its very rustic to say the least but has some lovely faded gold detail that I thought was lovely.
Today I'm linking over at a Beach Cottage for
Good Life Wednesdays