Well I finally remembered my camera on a trip to Norwich and the owner of this little French shop 'The Bell Jar' kindly let me take some photos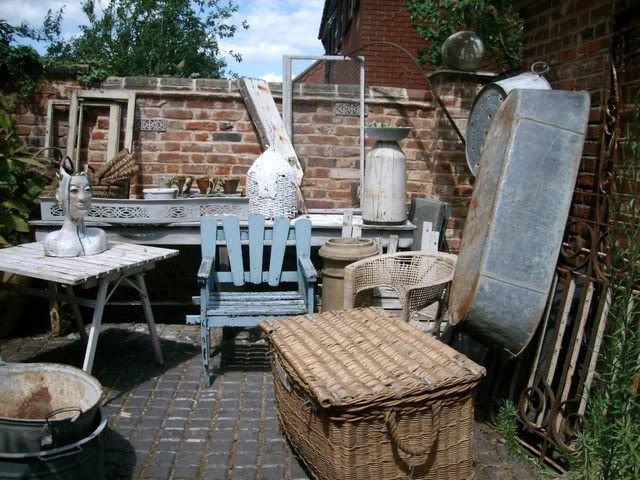 I started off in the little courtyard garden at the back of the shop, where sculptures sit happily with garden paraphernalia.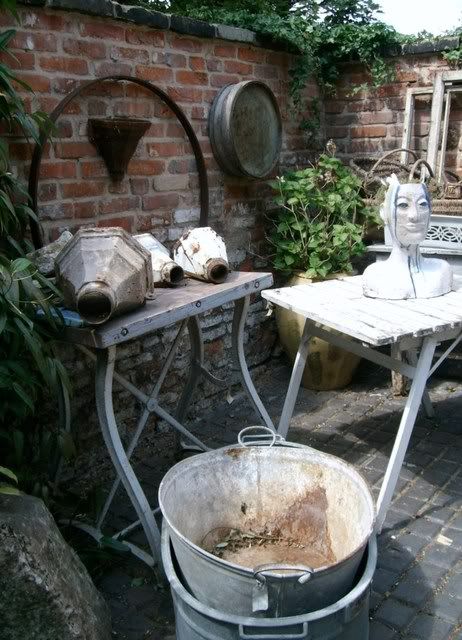 The owner displays items so well and shows some great ideas for their uses.
Do we really need plastic planters? I would much rather use these.
A Beautiful white bench and a nice idea for a patchwork garden floor.
A weathered plant display and painted herb pots.
Back into the shop.. the owner was painting a chair whilst I was there and paints some of the furniture herself. This little blue chair was a favourite of mine, love the patchwork cover.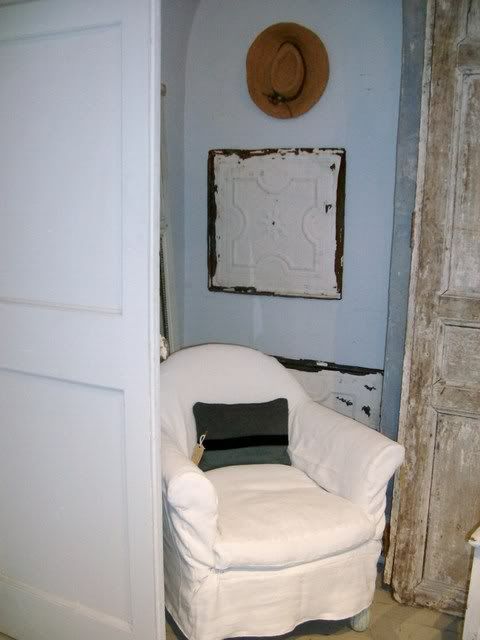 White linen slip covered chair.
If I had the room this table would of come home with me.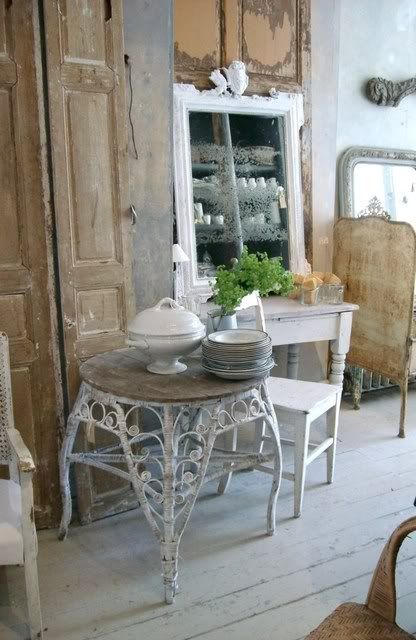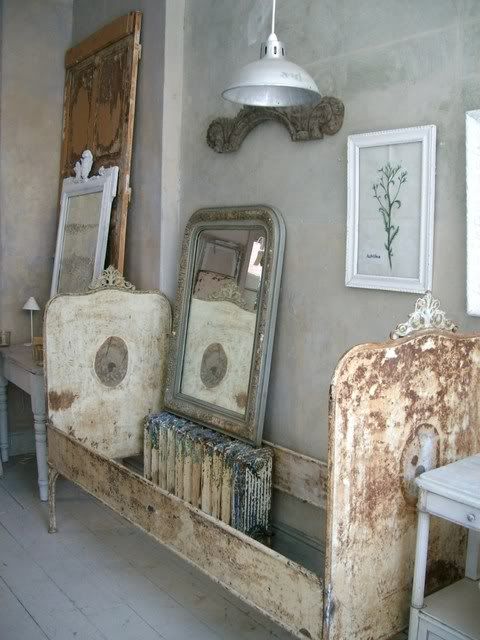 Wonderful patina on this bed.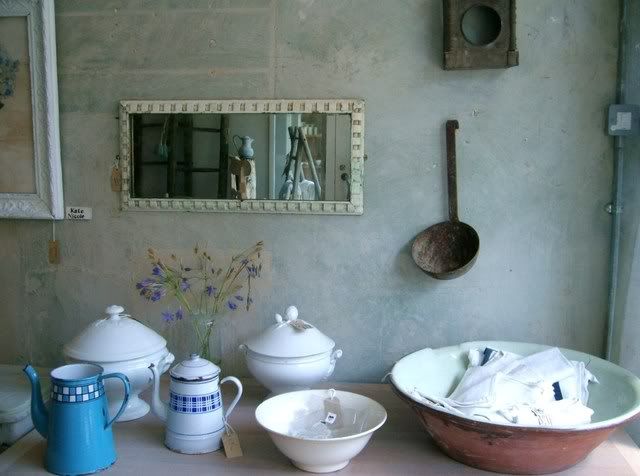 Perfect. I must admit to being a bit in awe of this talented lady, the atmosphere and peacefulness of the whole shop with its soft tones and textures was beautiful, not one thing in the shop jars with the other, in fact I felt I was walking around an art gallery rather than a shop, who needs high street shopping?
Artwork and linen was everywhere.
a couple of great stools.
This was such a sweet cushion.
Even the radiator fitted in to the whole scheme.
Such a beautifully painted cabinet. I also like the contemporary light fittings.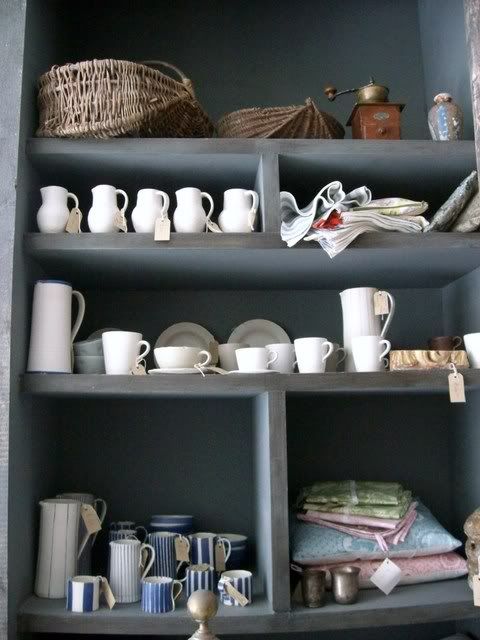 Handmade ceramics.
The owner makes the cushions herself.
Love the patina on this sideboard.
There were weathered doors and shutters everywhere.
Today I am linking with Miss Mustard Seed for
Furniture Friday