Its Good Friday here and we're planning on having a barbeque today so just doing a quick post on a visit I had yesterday to our city centre, Norwich.
Of course I had to have some flowers going on in this post, this lovely Wisteria looked very old and was beautiful, it was planted all around an old church.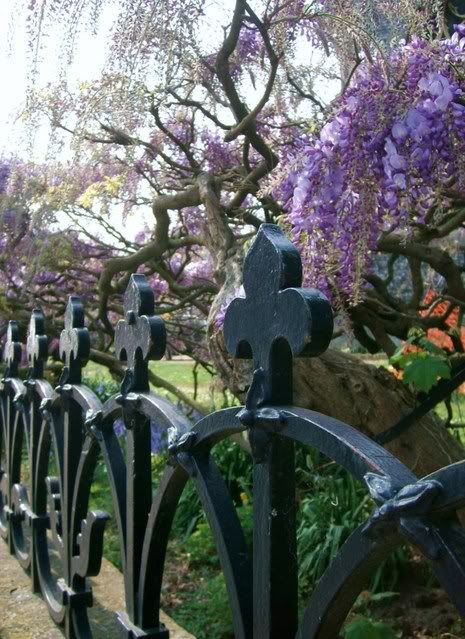 About 10 minutes walk from the town centre is a lovely French shop, called, The Bell Jar, the owner paints some pieces herself but they are all sourced from France. Unfortunately I chose the wrong day to visit as the owner had shut early for the day so these photos were taken from the window.. I was a bit disappointed but I will visit another day.
Apologies there are a lot of photos but it is such a lovely shop.