Such a busy week, my daughter has had more interviews for art college and this meant lots of prep work organising and mounting artwork.
Still she did well and got on the course she wanted and this also meant we had a trip to the city and I visited the little French shop, unfortunately in all the rush I forgot my camera but I will do a post on all the treasures I bought, well I believe them to be treasures, I don't think the hubby would agree with me.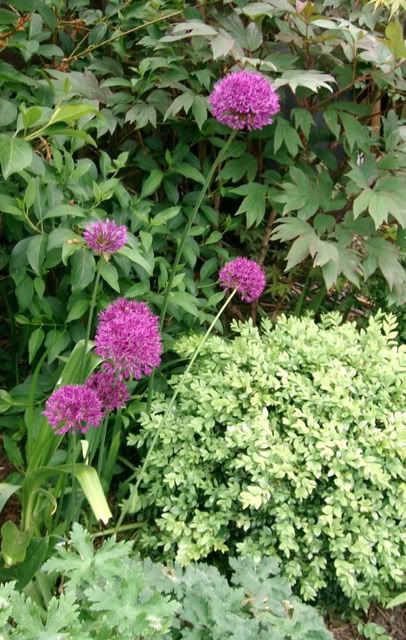 I have also been working hard in my dusty garden, it rained the other day but not enough to really penetrate the ground and this is effecting seeds I had sown but established plants seems to be OK except flowering period is over quite quickly.
This Iris is actually purple but photographs blue.
We have a lot of cement paths in our garden which wouldn't be my first choice but it's been mixed with a lot of stone which gives it a nice quality. It was laid in 1911, I know this because the person who laid it has scratched into it at the top of the garden... a nice touch and when it catches my eye I often wonder what he grew in this garden.