I hope everyone had a lovely weekend, we finally had some rain and my garden is starting to perk up again.
I gave my dresser a bit of a revamp due to a few additions of some lovely French finds from the Little French shop I posted about a few weeks ago .

One of the French treasures I bought was this blue coffee pot, its such a lovely blue I just couldn't not buy it.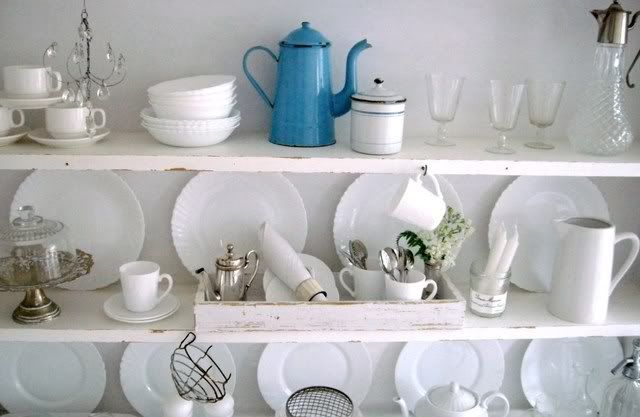 Next to the coffee pot is a small enamel sugar tin, I couldn't believe how well they match each other, now every time I walk past them I have a little smile on my face, I'm easily pleased.

This white enamel jug is something I have had quite a few years, when I first started collecting enamelware I could pick them up for a few pence.



My husband doesn't understand the chips and rust but men just don't seem to get it do they?
Cow Parsley or Queen Anne's Lace, a favourite of mine its becoming very popular lately and apparently we will be seeing a lot of it soon for Chelsea (looking forward to that).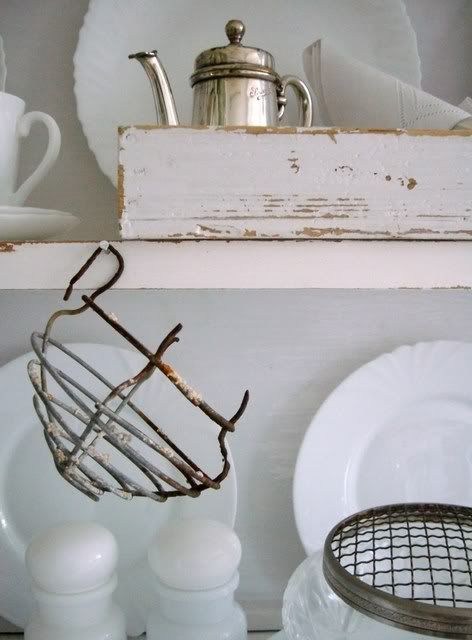 This little wire basket was thrown in for free by the owner.
This is an old draw I had in the shed, I just painted it white and distressed it. There are more treasures some for the garden too which I will post soon.