There is something about a basket that conjures up that feeling of summer and strolling around a market with a basket filled with fresh produce and flowers, this basket was another find from the little French shop and as soon as I saw it I loved it.
I have quite a few baskets in my home because I love the texture they provide but they are also great for storage.
Another find I have had recently are these little steps, I can't tell you how many chairs I have broken by standing on them when changing curtains etc...so these will be well used and they just fold up and lean against the wall.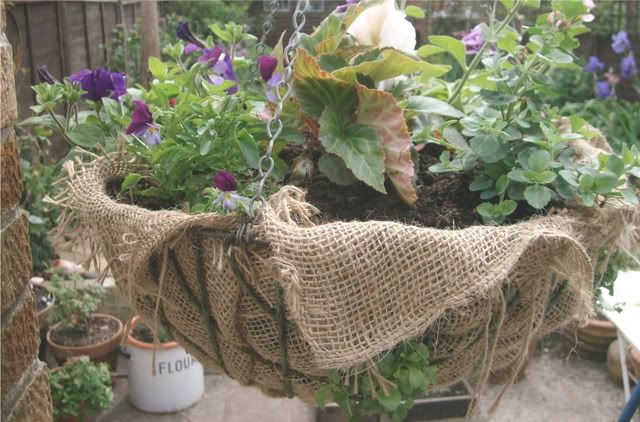 Another basket. I have had this hanging basket a very long time and the liner had to be replaced but a pet hate of mine are the liners in the shops at the moment especially the paper ones, so I have tried to come up with something that looks good for the few months till the plants become established. This hessian sack bag is something I picked up in our local pound shop, I cut down one side of the seem and lined it with newspaper to hold the compost. I'll let you know if it last the summer.