The weather here is still lovely albeit a little windy but it seems calmer today.
I have always been a collector, since a child I collected stones from the garden, shells from the beach and my Roses are I suppose another collection, I have around 20 in my garden although I do struggle to grow them in a sandy soil, they either romp away or do nothing. A few Roses are starting to come out of bud now, not enough for a whole bunch but nice to add one to an arrangement for inside.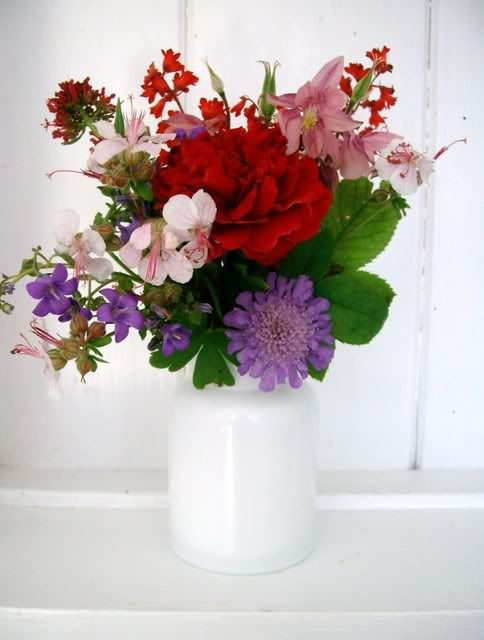 This Rose is 'Cardinal de Richelieu' its a very lovely old gallica Rose with a lovely scent, with it is, Granny's Bonnet, white Geranium, blue Companular and Scabiosa.


This Rose is 'Buff Beauty' , I have this growing in a pot on the patio, the flowers are quite small but you get a large cluster.
Here is is again with the Chive flower, it fades to a lovely pale apricot.
This is a collection I wasn't even aware of till I needed something to fill my little french wire basket, white cups, on my hunt for treasures the odd cup it something you see alot, I probably need a few more to fill the basket.
This wire basket is from 'The Bell Jar' in Norwich, a lovely french shop which I visited yesterday and took a few photos, which I will be posting soon.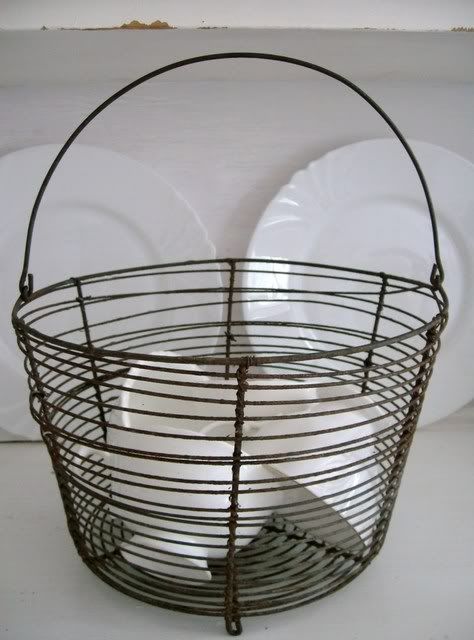 Im linking today with a beach cottage for
Good Life Wednesday