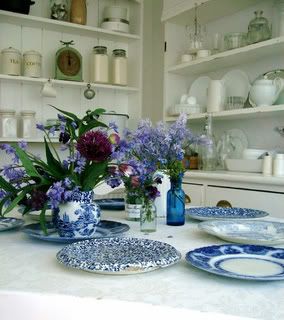 We had a very busy bank holiday with family visiting, my children catching up with their cousins and again lovely weather for eating outside.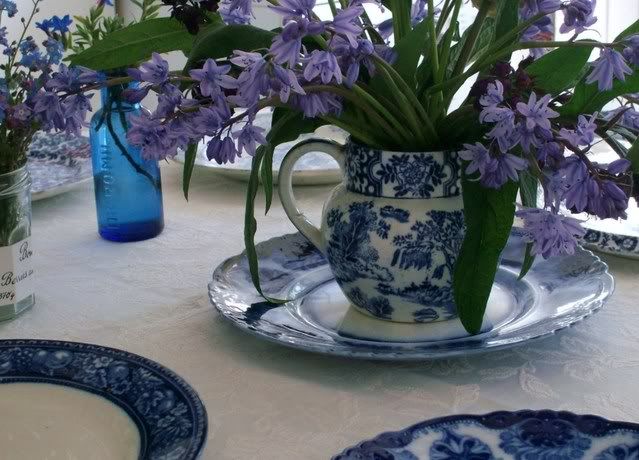 I am only just getting back to normal... worth it though always nice to catch up, eat a little too much and have a few glasses of wine in the sun.


There are so many blues in my garden at the moment, the forget me knots and blue bells are fading to a delicate pale blue.
and the Allium, a favourite of mine because they go so well with roses and also bring height to a garden, although not strictly blue, it has blue tones.


I have always loved blue and white china and along the way have picked up odd pieces, not always perfect.
The Comfrey flower is a little past its best and will soon be cut down for compost.
Jam made in France with a lovely label, too nice to throw away.
Love the star shapes the Alliums make.

Light through the blue glass... lovely.